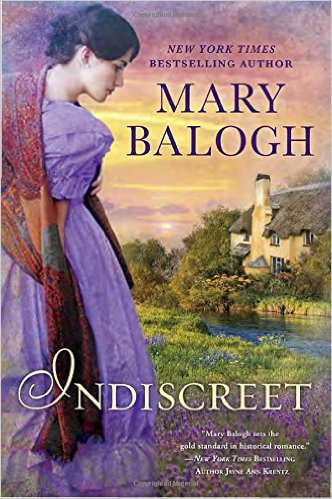 In the country visiting his twin brother, Viscount Rawleigh longs for a little diversion and beautiful young widow Catherine Winters seems like easy prey. But Rex's target is a lady of virtue, and when she roundly rejects his improper proposal to become his mistress, Rex finds himself faced with a delectable challenge.
Catherine knows she must fight the indecent feelings the Viscount arouses within her—feelings that bring to life a past she had sought to escape—even as the handsome lord refuses to relent in his amorous attentions.
But even though she knows one kiss could bring her to ruin, temptation proves an
Check Out What Readers Said about Kindle/eBook!
"This is a reprint of a 1997 novel — and is the first book of the Four Horsemen of the Apocalypse trilogy. The trilogy cover the HEA's of 4 friends who fought in the Peninsula Wars and at Waterloo. The last book in the series covers two of the hero's. The books have been out of print, but I think all 3 of them will be reprinted in 2016. I sure am glad!" By B. Rogers
"Written more than 20 years ago, it is almost a "prequel" of sorts to the Survivor series. The wars are mentioned, but is not an centerpiece of the story. Mary Balogh knows this time period so well, and makes great use of it. The unfairness society shows females is an important aspect of this particular story. She is "content" with her world….and then the chance for happiness arrives. Both main characters have pasts that have hurt. But love is the thread of every Balogh book I have ever read…and gladly read over and over again." By Debbie J
Product Details
Author: Mary Balogh
Kindle Price: Hardcover $31.99, Paperback $10.78, Audible $0.00
Series: The Horsemen Trilogy (Book 1)
Paperback: 400 pages
Publisher: Signet; Reprint edition (February 2, 2016)
Language: English
ISBN-10: 0451477898
ISBN-13: 978-0451477897
Product Dimensions: 5.4 x 1 x 8.2 inches
Shipping Weight: 12 ounces
Average Customer Review: 4.7 out of 5 stars
Amazon Best Sellers Rank: #14,602 in Books