It's not necessary that your children should think exactly the way you think. Everyone has its own thinking and taste. So, as a parent, you should treat your children the right way to give them an ideal environment to develop a great personality. To improve your connection and communication with your children, we recommend a book called '' Flexible Parents, Happy Family''.
Not only does it cover children, it also helps you understand and improve relationships with others, be it your friends, colleagues or loved ones. It's a complete package helping you improve your relationships with anyone in your life. The wording is so easy as anyone with little know how can easily comprehend the whole idea.
The author Daniel Illingworth shares his own personal experiences with the kids, providing you with the best techniques you can easily apply in your daily lives. Treating children is a very delicate issue we don't pay enough attention to. If you treat your kids rudely, chances are that they might start treating you the same way you do.
The book doesn't talk about being strict to your kids, but gives you the right instructions to get your kids on the right track without being offensive. It has meaningful insight for parents wanting to communicate effectually with their kids.
Are you having tough time dealing with your kids, give this book a try and you will never regret your decision. How you look at this book? Have something to say about it or its author? Please feel free to share your valuable thoughts, using the comment box below. We greatly appreciate your feedback.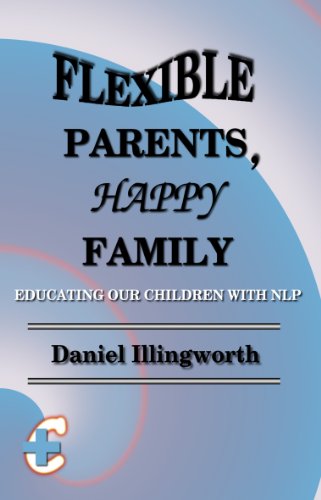 Product Details
File Size: 594 KB
Print Length: 142 pages
Publication Date: May 13, 2010
Language: English
ASIN: B003MAK3KW
Text-to-Speech: Enabled
X-Ray: Not Enabled
Word Wise: Enabled
Lending: Not Enabled
Enhanced Typesetting: Enabled
Amazon Best Sellers Rank: #2,910,975 Paid in Kindle Store