Don't know how to maintain a positive attitude to deal with problems in life? Having trouble staying positive? You have landed in the right place. In this blog post, we're going to let you know about a book this is sure to help you achieve a positive thinking approach to deal with life challenges. Written by James G. Wallgren, ''The Last Tackle: Finding Courage In The Face of Adversity'' is a useful book for those struggling with their life. The book is now available to buy at Amazon in both kindle and paperback editions.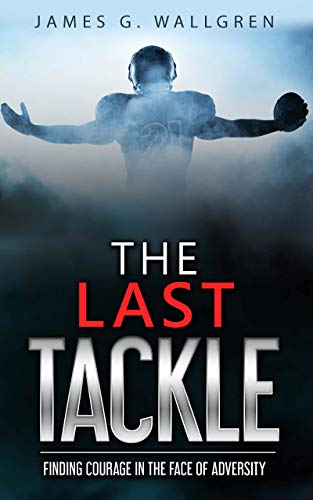 Here's what the book's description on Amazon says:
''Follow one man's compelling and emotional story as he reminds us that adversity, pain, and grief are universal and unavoidable as humans. Though inevitable, these challenges can also bring the unexpected gift of hope and gratitude. Wallgren is an inspiration for those of us who struggle through life and an example that despite disabilities and insurmountable odds, a life filled with love brings about hope. Wallgren offers a unique perspective as he addresses the positive aspect of sports without ignoring the dangers to not only the players but also to those who love them. His keen awareness, grit, and fortitude provide us with a road map that will help us to traverse the rough roads in life, proving even things once counted as impossible are truly attainable.''
If you or any of your colleagues or friends lacks hope or gratitude, giving this book a shot can be of help. The majority of people who've read or are reading this book are saying amazing things about it and its author. 
Product Details
Author: James G. Wallgren
File Size: 594 KB
Print Length: 178 pages
Publisher: A3J Media LLC (May 29, 2020)
Publication Date: May 29, 2020
Language: English
ASIN: B089DSMZLY
Text-to-Speech: Enabled
X-Ray: Enabled
Word Wise: Enabled
Lending: Not Enabled
Screen Reader: Supported
Enhanced Typesetting: Enabled
Amazon Best Sellers Rank: #29,063 Paid in Kindle Store