A dream so sweet…
Evangelena Thornton works hard at her father's bakery and selling her custom candy. She dreams of opening her own sweet shop and expanding the family business. With new orders, the demand for Thornton Candies is growing.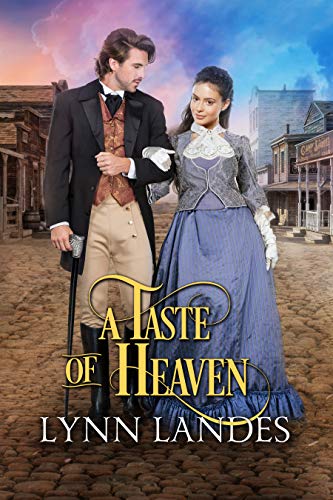 Only one thing stands in her way, the banker, William Curry. When Evangelena rejects his romantic advances, he decides to take control of not only her family business but also her future. His advances grow more aggressive, and with every passing day, her dreams seem unattainable.
Wealthy businessman, Harlan Weber returns to Denver to be near his family. Years of traveling have taken its toll and he's ready to put some roots down. His first thought is to find local businesses to invest in, and after tasting Thornton Candies he sees a golden opportunity. Now Harlan has to convince the beautiful baker to trust him.
What happens when their dreams and plans evaporate? If they can learn to trust in God's hand in their lives, perhaps a dream so sweet will come true.
Product Details
Author: Lynn Landes
File Size: 4010 KB
Print Length: 211 pages
Publication Date: February 1, 2020
Language: English
ASIN: B0845R9NGH
Text-to-Speech: Enabled
X-Ray: Not Enabled
Word Wise: Enabled
Lending: Not Enabled
Screen Reader: Supported
Enhanced Typesetting: Enabled
Amazon Best Sellers Rank: #23,409 Paid in Kindle Store