The Scary Best of Myhauntedlifetoo.com – True stories of the paranormal edited by G. Michael Vasey
An all new collection of favorite chilling true stories of the paranormal submitted to the Myhauntedlifetoo website compiled and edited by G. Michael Vasey.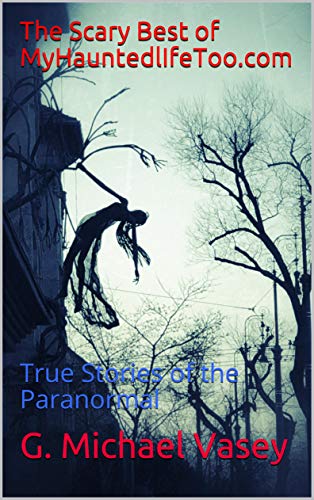 Ghosts, shadows, demons and poltergeist….. for those who experience such things, the paranormal is very real and very frightening. The stories in this book cover all of these paranormal phenomena and more besides…… Don't read before bedtime!
Creepy ghost stories
Chilling Black eyed kid stories
Haunted houses
Haunted hotels
Shadow people
Poltergeists
and more….
The Scary Best of Myhauntedlifetoo.com – True stories of the paranormal edited by G. Michael Vasey
Product Details
Author: G. Michael Vasey
File Size: 2540 KB
Print Length: 92 pages
Publisher: Asteroth's Books (July 16, 2019)
Publication Date: July 16, 2019
Language: English
ASIN: B07VGM8GV2
Text-to-Speech: Enabled
X-Ray: Not Enabled
Word Wise: Enabled
Lending: Not Enabled
Screen Reader: Supported
Enhanced Typesetting: Enabled
Amazon Best Sellers Rank: #125,026 Paid in Kindle Store