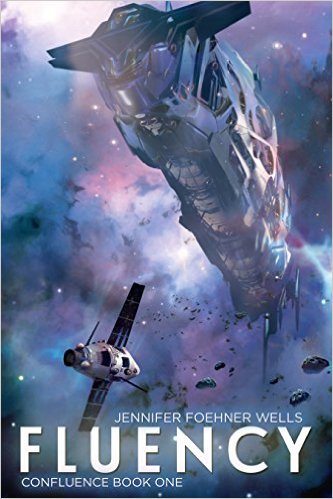 NASA discovered the alien ship lurking in the asteroid belt in the 1960s. They kept the Target under intense surveillance for decades, letting the public believe they were exploring the solar system, while they worked feverishly to refine the technology needed to reach it.
The ship itself remained silent, drifting.
Dr. Jane Holloway is content documenting nearly-extinct languages and had never contemplated becoming an astronaut. But when NASA recruits her to join a team of military scientists for an expedition to the Target, it's an adventure she can't refuse.
The ship isn't vacant, as they presumed.
A disembodied voice rumbles inside Jane's head, "You are home."
Jane fights the growing doubts of her colleagues as she attempts to decipher what the alien wants from her. As the derelict ship devolves into chaos and the crew gets cut off from their escape route, Jane must decide if she can trust the alien's help to survive.
Check Out What Readers Said about Kindle/eBook!
"I kept getting recommendations from Amazon and other places to buy and read this book. Finally I ran out of excuses a couple of months ago and I am glad I gave in. Fluency is a terrific tale of first contact with an alien race. Told from the perspective of a non-astronaut, Dr. Jane Holloway, a linguist, who is along on the trip to hopefully help find an "Alien Rosetta Stone," of a sort. Instead, Holloway herself ends up being the Rosetta Stone and we see what happens in deep space when you begin to question all you know, your own sanity, and even your crewmates. Fluency is well done and I am intrigued by what Wells will offer us next" By W. Swardstrom
"This was a really great read. Some people criticize the lack of professionalism in the characters considering that they're scientists, but I think it makes sense given the circumstances (I won't spoil the book for this reading this review). I think this book is a breath of fresh air for the sci-fi genre and I can't wait for the next one to come out" By Amazon Customer
Product Details
Author: Jennifer Foehner Wells
Kindle Price: Paperback $15.91, Audible $0.00
File Size: 4480 KB
Print Length: 377 pages
Simultaneous Device Usage: Unlimited
Publisher: Blue Bedlam Science Fiction; 2 edition (June 18, 2014)
Publication Date: June 18, 2014
Sold by: Amazon Digital Services LLC
Language: English
ASIN: B00L3U9OCG
Text-to-Speech: Enabled
X-Ray: Enabled
Word Wise: Enabled
Lending: Enabled
Enhanced Typesetting: Not Enabled
Amazon Best Sellers Rank: #976 Paid in Kindle Store