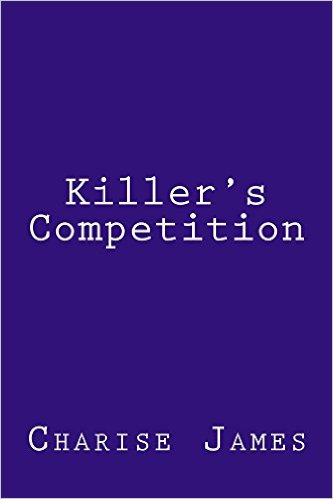 The Company's second year of the Killer's Competition is starting and only one player can be the victor. Maria Serrano finds herself in the middle of the games this year, due to her attachment to their Score Keeper. It's her job to keep Casey alive while avoiding her own death. She attempts to keep him sober and his spirits up, as he tries to score ten gruesome murders in New York City.
Meanwhile, in LA, Lieutenant Francesca James is doing her best to figure out who is in charge of the games, while also trying to avoid her scorekeeper Aspen Pits. She has a great plan in place until her Chief of Police, Victoria Jackson, forces her to take Aspen head on.
Both worlds collide when one of the competitors breaks the rules, forcing Casey and Aspen to score the same kills, which in turn forces Francesca and Maria to put an end to the entire competition. Who will win? The Company or two unlikely partners?
Product Details
Author: Charise James
Kindle Price:  Paperback $9.99
File Size: 467 KB
Print Length: 236 pages
Simultaneous Device Usage: Unlimited
Publication Date: February 4, 2016
Language: English
ASIN: B019X7RRTW
Text-to-Speech: Enabled
X-Ray: Not Enabled
Word Wise: Enabled
Lending: Not Enabled
Enhanced Typesetting: Enabled