Pitting novice DCI Elsie Mabey against an unknown serial killer and the ineptitude of her own team, The Career Killer is fast-paced, intricate, and atmospheric mystery with a relatable, fiercely feminine, and engaging detective.
The story sees Mabey pull together a team of incompetent detectives to face off against a serial killer dumping beautiful women "dressed to the nines" in London's most beautiful gardens, all without being seen by the throng.
Things get worse when a more experienced detective fails to pull his weight and the killer taunts the team. While the team is turning over every stone looking for the man who carefully poses his victims, details leak to the press. Not only is she leading a team of misfits but one of them is selling secrets to the press to boot.
Under attack from all sides, Mabey faces an impossible task: to catch an invisible killer and to turn her useless juniors into a functioning Murder Investigation Team.
The Career Killer is a stunningly-assured debut novel featuring the most original detective of the 21st century. A future classic.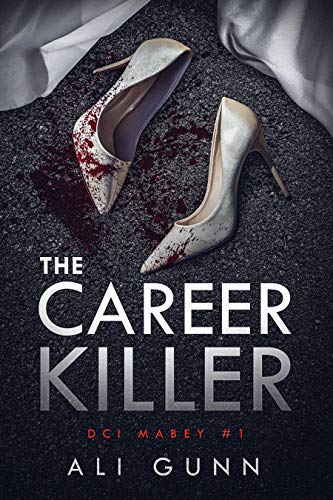 Product Details
Author: Ali Gunn
File Size: 4152 KB
Print Length: 360 pages
Simultaneous Device Usage: Unlimited
Publisher: Gripping Twist Press (August 30, 2019)
Publication Date: August 30, 2019
Language: English
ASIN: B07X89QZR3
Text-to-Speech: Enabled
X-Ray: Not Enabled
Word Wise: Enabled
Lending: Not Enabled
Screen Reader: Supported
Enhanced Typesetting: Enabled
Amazon Best Sellers Rank: #743,963 Paid in Kindle Store