Are you fond of reading books in your leisure time? If so, we've good news for you. In this blog post, we are going to let you know about an interesting play named ''Morning Star.'' It is written by M.J. Lopergolo, illustrated by Youness El Hindami, and edited by Mike Valentino. It is now available to buy in both Kindle and Paperback editions on Amazon.
It's a perfect choice for those wanting to take their free time to the next level. It is full of action and suspense, something considered vital to keeping the readers' interest intact. The majority of people who have read this are saying fantastic things about the play and its author.
The following snippet provided by the author is sure to help you understand the plot of the play:
''The play begins in the darkness of nothing. Gabriel enters as a chorus, and relays to the audience the story of the "Morning Star." As the story begins, Jehovah, the mother of all creation enters and snaps her fingers to create the first Angel. Jehovah explains to Lucifer that they are to build a grand universe and places an orb in his hand. Through singing she can make the orb shine a white light, creating the first star. Because of this, she names the Angel Lucifer which means "Morning Star". Jehovah proceeds to create other angels, and gradually form a world by removing tarps and planks that cover the stage, revealing a grass-covered amphitheater in the middle of a forest. As the angels celebrate their creation, Jehovah, in secret, begins working on a project.''
How do you look at this play? Please feel free to share your valuable feedback in the comments below.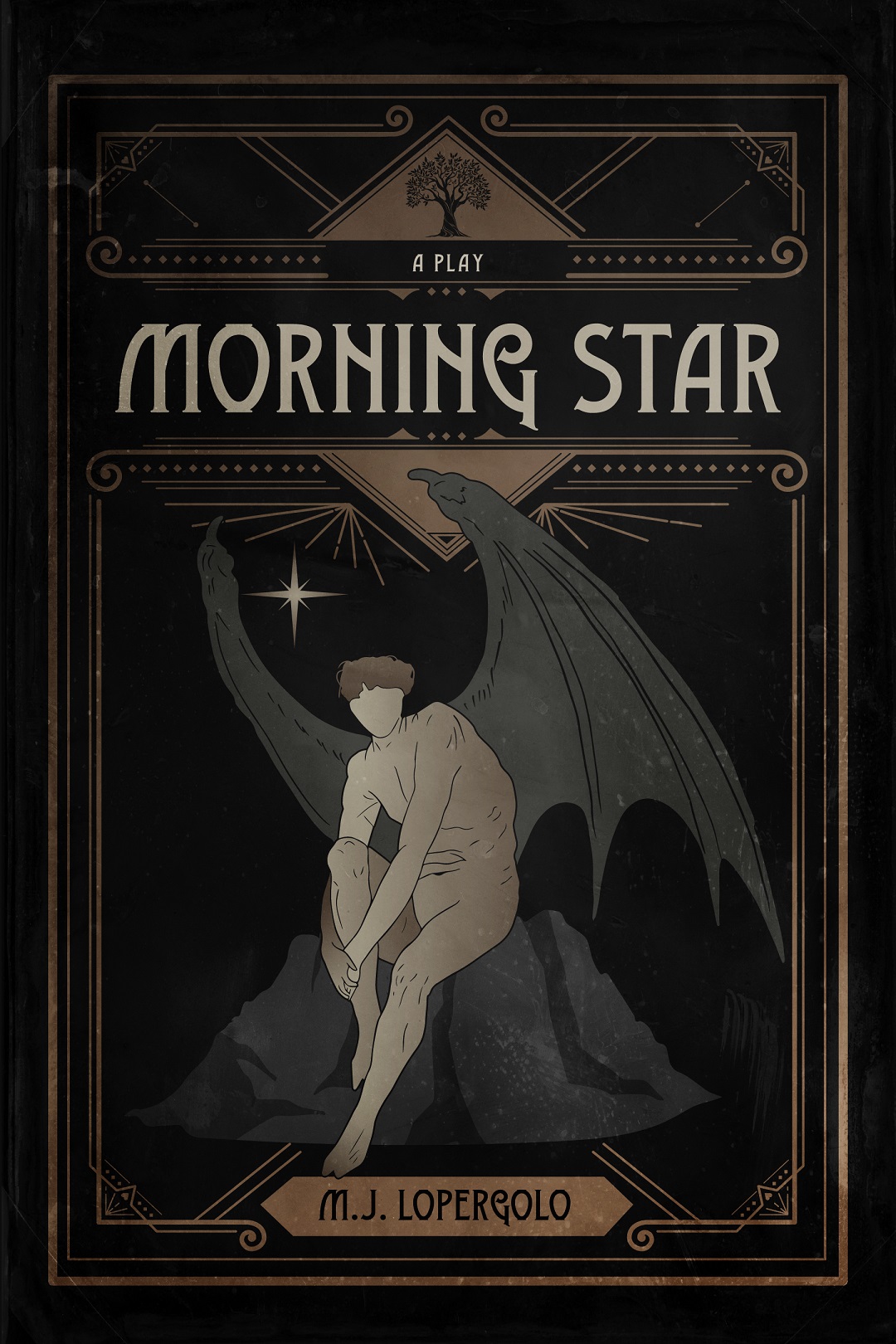 Product Details
Author: M.J. Lopergolo
ASIN : B08TFQ329F
Publisher : Independently published (January 19, 2021)
Language : English
Paperback : 180 pages
ISBN-13 : 979-8594658271
Item Weight : 6.6 ounces
Dimensions : 5 x 0.41 x 8 inches
Best Sellers Rank: #147,536 in Books