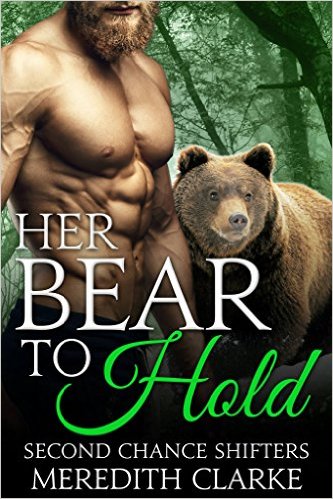 Mika has wanted Trinity from afar since they were in school together. She was quiet, delicate, and sweet, which always brought out his protective side. An early shifter, Mika always felt like a large, bumbling, awkward bear in her presence, so he never worked up the courage to make his move.
Trinity followed her dreams after high school and went to Los Angeles to pursue her a career in dance. Raised by a single mother with no idea who her father was, Trinity was shocked, confused, and terrified, when in her late twenties she found out she was a snow leopard shifter. Needing comfort, familiarity, and a place to roam safely, she decided to return home to Spring Creek.
Mika knows interspecies mating is illegal, but when Trinity returns home, their pull is too great, and he decides she's worth the risk. What starts out as chemistry, quickly turns to more, and Mika realizes that Trinity has always been his mate. Snow leopard or not, all Mika knows is that he wants to be with her for the rest of his life. The question is, can he convince Drake, his clan, and the town, that there shouldn't be laws dictating who he can love, or will he and Trinity have to leave everything, and everyone they love, behind?
Check Out What Readers Said about Kindle/eBook!
"I absolutely adore this story Mika and Trinity are a fantastic and fabulous love story I enjoy reading this book so excited I was I hope you enjoy this story have fun." By Brenda Calvert
"Meredith Clarke writes a great series of books. They are about finding your true mate. Love, family & friends supporting each other to change outdated ideas about there species not mating with others not species." By Thelma
Product Details
Author: Meredith Clarke
Kindle Price: $0.99
File Size: 3918 KB
Publication Date: March 3, 2016
Language: English
ASIN: B01CJ67VZY
Text-to-Speech: Enabled
X-Ray: Not Enabled
Word Wise: Not Enabled
Lending: Not Enabled
Enhanced Typesetting: Not Enabled
Amazon Best Sellers Rank: #17,007 Paid in Kindle Store