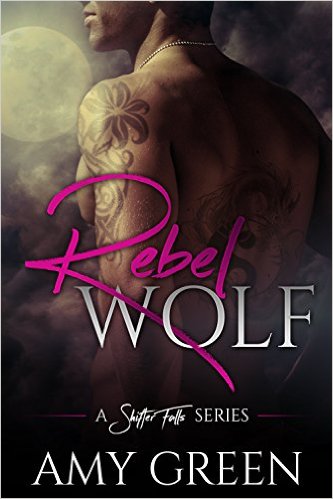 Ian Donovan lives a life on the edge. The bastard son of an alpha, he's a lone wolf fighting to survive in the Colorado wilds. No pack. No code.
Until the woman showed up.
Anna Gold studies shifters – their secret rituals, their renegade lives. Everyone knows shifters are untrustworthy and deadly, especially in the hard-luck, shifter-only town of Shifter Falls. But Anna has never met a wolf until the day she springs Ian from prison to study him.
Not only is Ian so hot he's a distraction, he's definitely dangerous. And he's the wrong guy to fall for.
Because the pack alpha is dead. A new leader must be chosen. And Ian's three brothers want to kill him for it.
Check Out What Readers Said about Kindle/eBook!
"The different settings in the book are decent. The way Shifter Falls had been described, I expected more danger, death, and violence among the people who live in the town. To me, it seems like just a certain few were causing the problems. It did give me hope that Shifter Falls could become a decent place to live or visit." By Kaitlyn Marie
"Oh goodie… I get to be the first. I really liked this book. It was thought out and written well. I enjoyed how the whole story was played out and that we get a HEA" By Kathy Harrington
Product Details
Author: Amy Green
Kindle Price: $2.99
File Size: 2281 KB
Print Length: 169 pages
Simultaneous Device Usage: Unlimited
Publisher: Five Doors Creative (March 28, 2016)
Publication Date: March 28, 2016
Language: English
ASIN: B01DJWPF6Y
Text-to-Speech: Enabled
X-Ray: Not Enabled
Word Wise: Enabled
Lending: Not Enabled
Enhanced Typesetting: Not Enabled
Amazon Best Sellers Rank: #4,123 Paid in Kindle Store