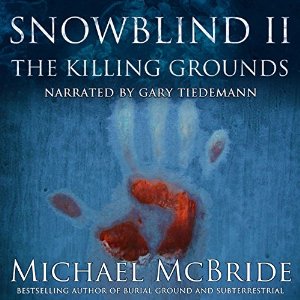 There are some places man was never meant to go.
For the past seven years, John Avery has been combing the wilderness for any sign of his missing girlfriend, who set out upon the ski trip of a lifetime and was never seen again.
Regions utterly isolated by geography and time.
The discovery of a video camera prompts Sheriff Wayne Dayton to dispatch a search party into one of the most remote areas of the Rockies in hopes of learning her fate.
Where few species can survive.
When a freak blizzard strikes, they find themselves wandering blindly into the killing grounds of a predator they can't even see.
Check Out What Readers Said about Kindle/eBook!
"Be very careful not to draw attention to your bad self. In the woods the top of the food chain is dependant on factors
That are not always set … Be very quiet and pass thru without a disturbance." By Charlesjguzak
"I can't help but think I've read this book before. It is a sequel in the way Jaws 2 was a sequel to the first one. Same story, different shark only this sequel has the same creatures how many different characters to experience them. The writing is terse and fast-paced just like the first one. There are few wasted words and there is a certain realism to how the characters respond. However there is nothing new here. It is a sequel for the sake of a sequel and nothing more." By Robert
Product Details
Author: Michael McBride
Audible Audio Edition
Kindle Price: $0.00
Listening Length: 3 hours and 31 minutes
Program Type: Audiobook
Version: Unabridged
Publisher: Michael McBride
Audible.com Release Date: January 27, 2016
Language: English
ASIN: B01B3H85NC
Amazon Best Sellers Rank: #300 in Books