Experience The Riddle and The Answer 
Emotional abuse is a hard riddle to solve, because confusion is the main character. It can trick victims into staying in the dark, finding comfort in denial, or blaming themselves. Everyone deserves the bigger picture to see what's really happening to their energy, their motivation, and those unmasked Narcissistic People causing it.
It all starts with a short riddle of The Starving Restaurant which tours the common phrases, stages, and toxic tactics associated with emotional abuse from Narcissistic Personality Disorder. With symbolism included, find yourself in this short mystery. And later take this riddle Seen-By-Scene, finding your own experiences like an Instant Replay from definitions, to techniques, to examples.
See Also: PeaceFromThePuzzle.com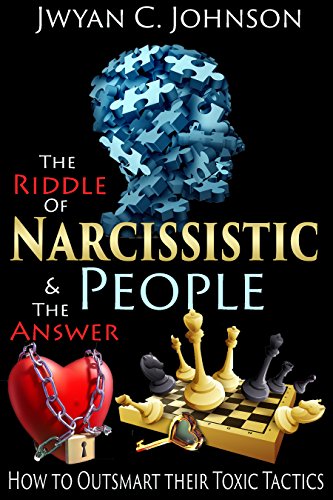 Product Details
Author: Jwyan C. Johnson 
File Size: 1734 KB
Print Length: 43 pages
Page Numbers Source ISBN: 1549574507
Publication Date: August 14, 2017
Language: English
ASIN: B074TFGMWB
Text-to-Speech: Enabled
X-Ray: Not Enabled
Word Wise: Enabled
Lending: Not Enabled
Screen Reader: Supported
Enhanced Typesetting: Enabled
Amazon Best Sellers Rank: #5,572 Paid in Kindle Store