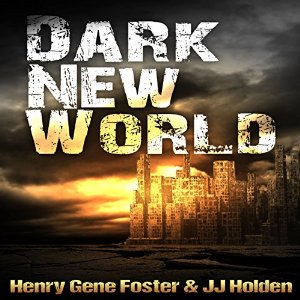 Society crumbles after an EMP attack, and the terrifying nightmare has only just begun….
Three people from different walks of life each experience the end of America. Cassy is a 33-year-old prepper and single mother, away on business. Ethan is a hacker and conspiracy nut living underground. Frank is a family man out camping with friends and family. When a devastating EMP attack in the middle of the night destroys America's infrastructure, they are propelled on an unforgettable journey across an ocean of chaos to reach safety…Safety from an unknown invader and from once-fellow Americans now hungry and desperate. Dark New World is a prepper story of survival and the fight to retain humanity in the face of an apocalyptic event.
Check Out What Readers Said about Kindle/eBook!
"I started 'Dark New World' yesterday evening, thinking I would just read it during the commercials while watching TV. I can honestly say that my head only lifted from the story One Time (urgent bathroom break). This story is addictive! I can't even tell you who was kicked off Dancing With the Stars or what came on next. The story flows steadily and the author does a good job of creating characters that quickly draw your interest. You will feel an urgent need to find out what happens to them next. This is going to be a great series!" By Odie
"The book was better than I thought it would be, I'm glad I found it-and glad there's only a month till part two comes out!! I like when authors put survival tips in their books, it helps us learn. Thanks for writing, please keep it up." By Bronwyn C. Mccullough
Product Details
Author: JJ Holden
Audible Audio Edition
Kindle Price: Paperback $9.99, Audible $0.00
Listening Length: 4 hours and 50 minutes
Program Type: Audiobook
Version: Unabridged
Publisher: JJ Holden
Audible.com Release Date: March 31, 2016
Language: English
ASIN: B01DMP9VO0
Amazon Best Sellers Rank: #48 in Books