Looking for the best books for your bedtime reading? Well, you may be overwhelmed by a huge collection of books available out there. This is where our book blog comes in handy. We are committed to providing you with the best books that are really worth reading. Today, we're going to let you know about one such interesting book titled ''The Inbox.'' Written by Puerto Rican author Daniel Ortiz, The Inbox comprises a thrilling story that will keep your interest alive till the end. The book is now available in both paperback and Kindle editions at Amazon and Barnes & Noble.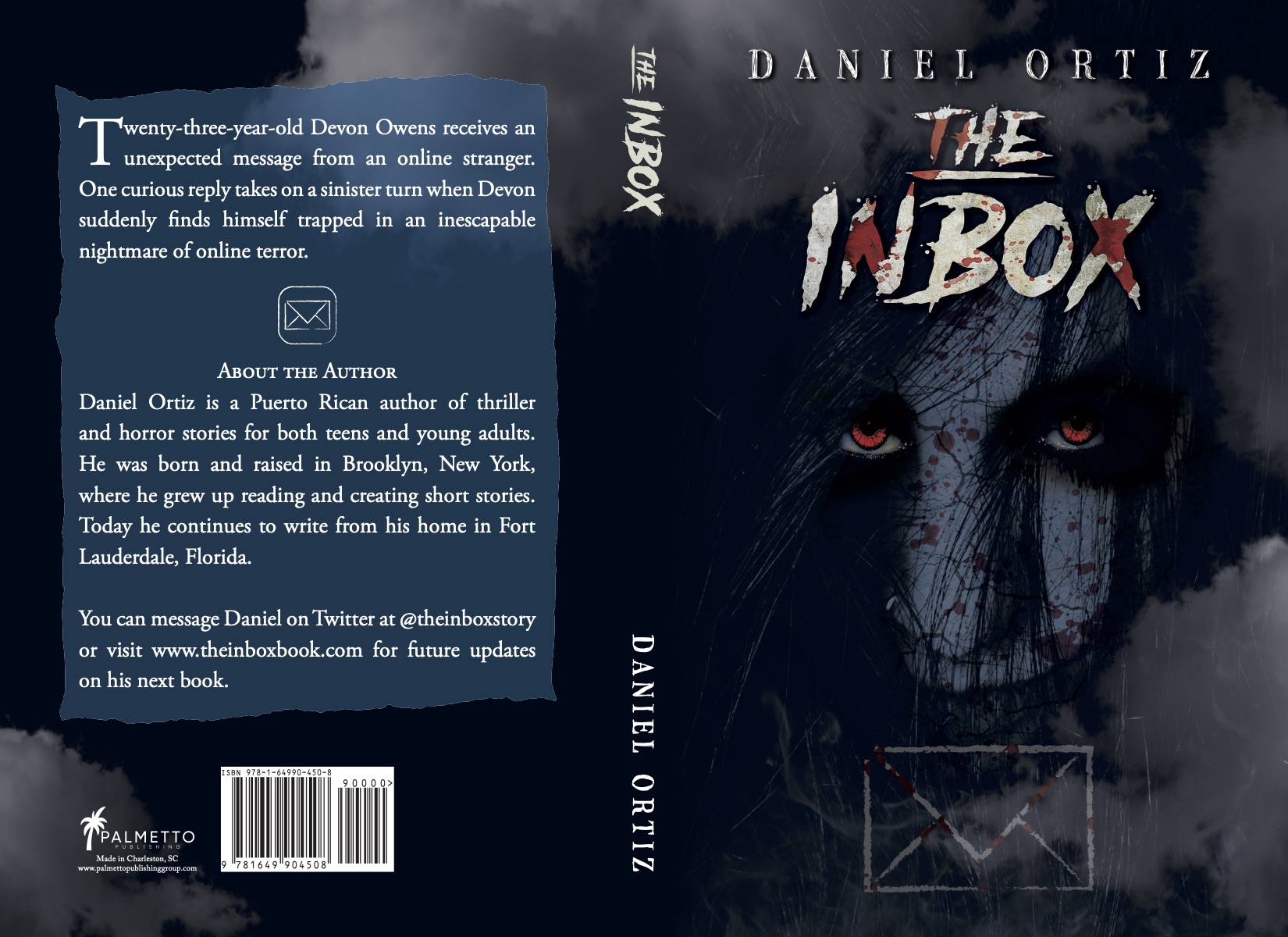 The story revolves around a 23-year-old Devon Owens who receives a startling message from a stranger on the internet when he was searching for a place of his own. It is full of suspense and thrill that will never end until you finish the book. 
Here's what the book description on Amazon says:
''The Inbox follows the story of Twenty-three-year-old Devon Owens, who embarks on a journey of self-discovery as he sets out searching for a place of his own, over the internet. One day, he receives an unexpected message from an online stranger/realtor. Intrigued, Devon replies, but things soon take a dark turn as messages from the stranger become sinister and begin to haunt him, pulling him into a deep twisted, diabolical trap.''
If you or anyone you know is looking for an interesting book for their leisure, The Inbox may be the best choice. The majority of people who have read it are saying great things about the book and its author. So, giving it a shot is a safe bet. 
Product Details
Author : Daniel Ortiz
Publisher ‏ : ‎ Palmetto Publishing (December 9, 2020)
Language ‏ : ‎ English
Paperback ‏ : ‎ 58 pages
ISBN-10 ‏ : ‎ 1649904509
ISBN-13 ‏ : ‎ 978-1649904508
Reading age ‏ : ‎ 13 – 18 years
Item Weight ‏ : ‎ 2.72 ounces
Dimensions ‏ : ‎ 5.25 x 0.14 x 8 inches
Best Sellers Rank: #1,352,301 in Books