In this gripping tale, the protagonist, Larry, possesses a remarkable time machine capable of transporting him ten minutes into the past. The story begins with a mesmerizing introduction to this extraordinary device and reaches its first turning point when Larry encounters the love of his life. The initial chapter sets the stage, intertwining the concept of time travel with the budding romance that will shape the narrative.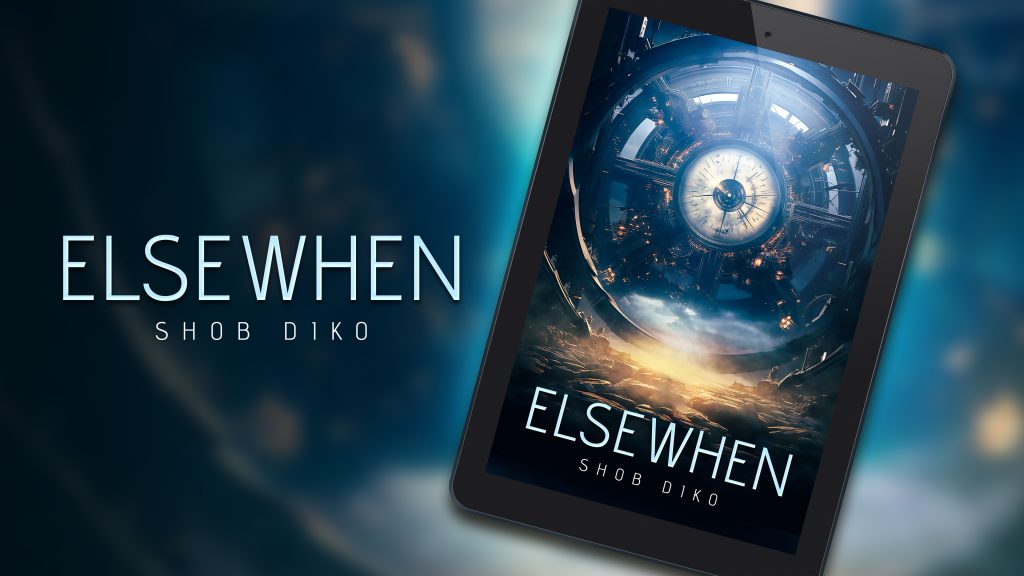 Purchase Links
https://www.amazon.com/dp/B0CCN16LS1
https://www.amazon.co.uk/dp/B0CCN16LS1
https://www.amazon.ca/dp/B0CCN16LS1
https://www.amazon.com.au/dp/B0CCN16LS1
Subsequent chapters delve deeper into the captivating love story between Larry and Alice. However, as their relationship intensifies, unforeseen circumstances force Larry to make a heart-wrenching decision—absconding his beloved to ensure her safety. The third chapter delves into the emotional aftermath as Larry grapples with the anguish of leaving his mate and gradually nurtures a growing resentment towards the very time machine that once seemed like a miraculous gift.
Just when all seems lost, a momentous event occurs in the fourth chapter—an invasion of Earth by a formidable alien species. As chaos ensues, Larry seizes an opportunity to reunite with his lost love amidst the turmoil. Together, they embark on a daring journey, employing the powers of the time machine to confront and repel the alien invaders. The final chapter encapsulates their thrilling battle against the extraterrestrial threat, intertwining their love story with a fight for humanity's survival.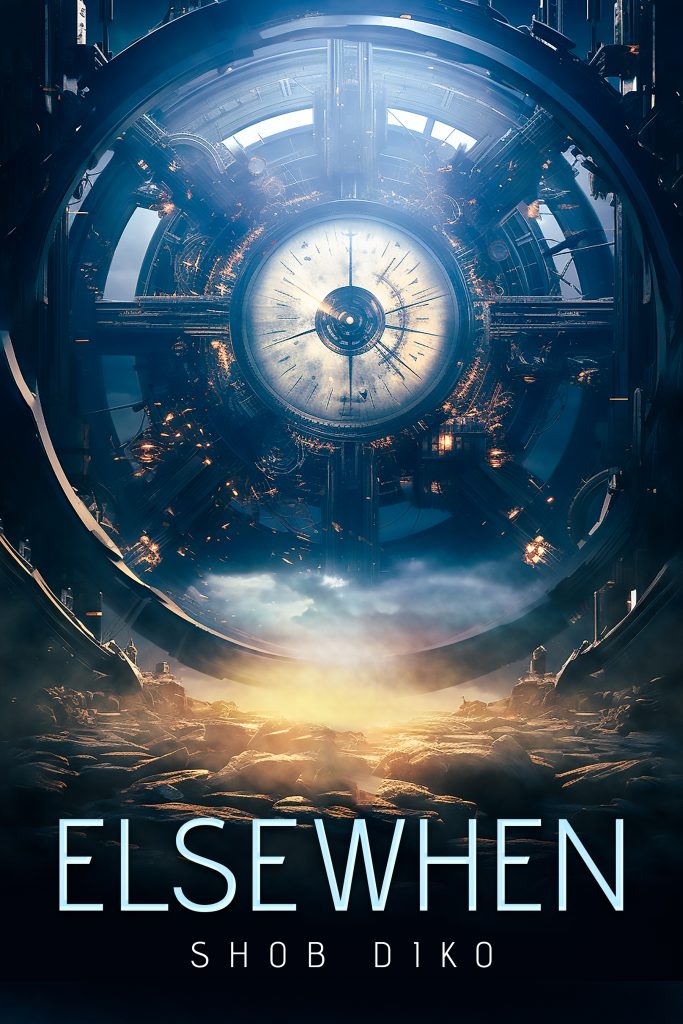 At 60000 words, "Elsewhen" presents an innovative blend of science fiction, romance, and high-stakes adventure. It explores themes of love, sacrifice, and the unyielding resilience of the human spirit. Readers will be captivated by the intricate character dynamics, the seamless fusion of time travel elements, and the breathless suspense that permeates the story.
Product Details
Author : Shob Diko
ASIN ‏ : ‎ B0CCN16LS1
Publication date ‏ : ‎ July 22, 2023
Language ‏ : ‎ English
File size ‏ : ‎ 2288 KB
Simultaneous device usage ‏ : ‎ Unlimited
Text-to-Speech ‏ : ‎ Enabled
Screen Reader ‏ : ‎ Supported
Enhanced typesetting ‏ : ‎ Enabled
X-Ray ‏ : ‎ Not Enabled
Word Wise ‏ : ‎ Enabled
Sticky notes ‏ : ‎ On Kindle Scribe
Print length ‏ : ‎ 172 pages