A choice doesn't always feel like one.
The catastrophic prophecy has begun. The fate of all supernaturals depends on Divina choosing between her vampire ex-boyfriend and the wolf shifter. A powerful coven of witches is pressuring her to decide.
She's had enough.
The coven's convinced she's the key to saving them all. Torn between her manipulative past relationship and skepticism surrounding her new lover, Divina must choose.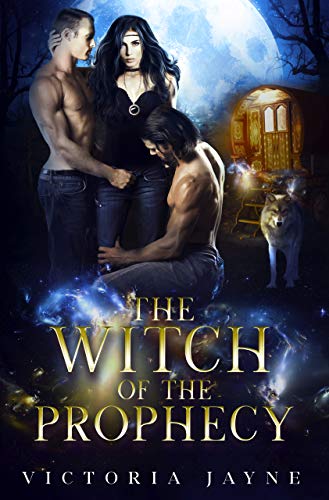 Time is running out. Is she the witch foretold in the prophecy, or something else entirely?
————————————————————————————
The Witch of the Prophecy is the first in The Prophecy Trilogy. Combining the angst of a love triangle with the drama of the supernatural and a splash of heated passion. It takes the reader on an exciting journey. The Witch of the Prophecy is perfect for fans of Charlaine Harris, L.J. Smith, and Stephenie Meyer.
The prophecy continues with The Wolf of the Prophecy
And concludes with The Vampire of the Prophecy. Due out September 2020.
You can follow Victoria on Twitter, Facebook, and Instagram at @AuthorVictoriaJ
Feel free to check out Victoria's website for the latest updates on her work at www.AuthorVictoriaJayne.com
Product Details
Author: Victoria Jayne
File Size: 1786 KB
Print Length: 262 pages
Publication Date: January 11, 2019
Language: English
ASIN: B07MMFMJJD
Text-to-Speech: Enabled
X-Ray: Not Enabled
Word Wise: Enabled
Lending: Not Enabled
Screen Reader: Supported
Enhanced Typesetting: Enabled
Amazon Best Sellers Rank: #683,355 Paid in Kindle Store