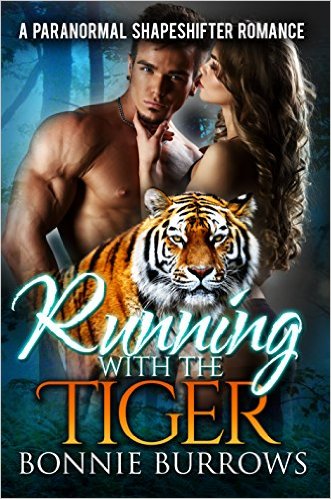 Cambria thought that she knew everything there was to know about the world and its secret community of shape-shifting tigers. But she was about to discover that what she knew did not even scratch the surface of reality.
Having been trained to fight the battle for the "good guys" against the Tiger shifters, Cambria believes they are all evil and must be stopped.
Her beliefs begin to change when a kind hearted WereTiger named Egan James steps out of the shadows and rescues her from a dangerous situation. Something he didn't have to do for her at all.
Now Cambria must run with this handsome stranger or risk dying. But what was the true motive behind Egan's rescuing of her? Can she really trust a man who is meant to be so evil?
If you love a paranormal romance with strong, alpha hero with the right amount of plot and sensual scenes then this is the perfect book for you. Scroll up and start reading right away!
Check Out What Readers Said about Kindle/eBook!
"I enjoyed this story. Really liked the characters and made me want to know more about the world these shifters live in. There are issues with wrong words in sentences that break the flow of reading. Otherwise a nice read." By J. Musumeci
"This story has a beginning, a middle, and a wonderful ending. Not all books have those three components. This book has a strong story-line, complex characters, and plenty of twists and turns to keep the reader's interest. I definitely recommend this book. Enjoy!" By D. R. Smith
Product Details
Author: Bonnie Burrows
Kindle Price: $13.99
File Size: 3765 KB
Print Length: 203 pages
Publication Date: March 20, 2016
Sold by: Amazon Digital Services LLC
Language: English
ASIN: B01D8VYX4Q
Text-to-Speech: Enabled
X-Ray: Not Enabled
Word Wise: Not Enabled
Lending: Enabled
Enhanced Typesetting: Enabled
Amazon Best Sellers Rank: #3,209 Paid in Kindle Store