The smell of death penetrates the air . . .
A mysterious string of events is enacted across the globe. In
Turin, Italy, young alchemist Mihali stumbles upon the bodies
of six mediums assassinated while performing a séance. Beside them lie the bodies of their killers.
A stranger followed by shadows . . .
In New Jersey, Jude is biking home from a baseball game
when she is thrust into a world that should not exist. A ghostly
gray haired man appears before her, calls her Scion of Fire and
insists she must die or she will destroy the world.
A child in chains . . .
Frail, alone in a dark prison, he speaks in Jude's mind, calling
her 'sister', pleading for her help. He beckons her to come to
him. Maybe he is the only one with all the answers, or maybe
he is not a child at all.
I don't care who the child is. I'm his only hope.
Together with a handful of allies, and armed with the will to
live, Jude embarks on a dangerous quest that takes her from
Arizona to Europe, ever with dark enemies at her heels.
If she fails, she will die.
If she succeeds, the world may come to an end.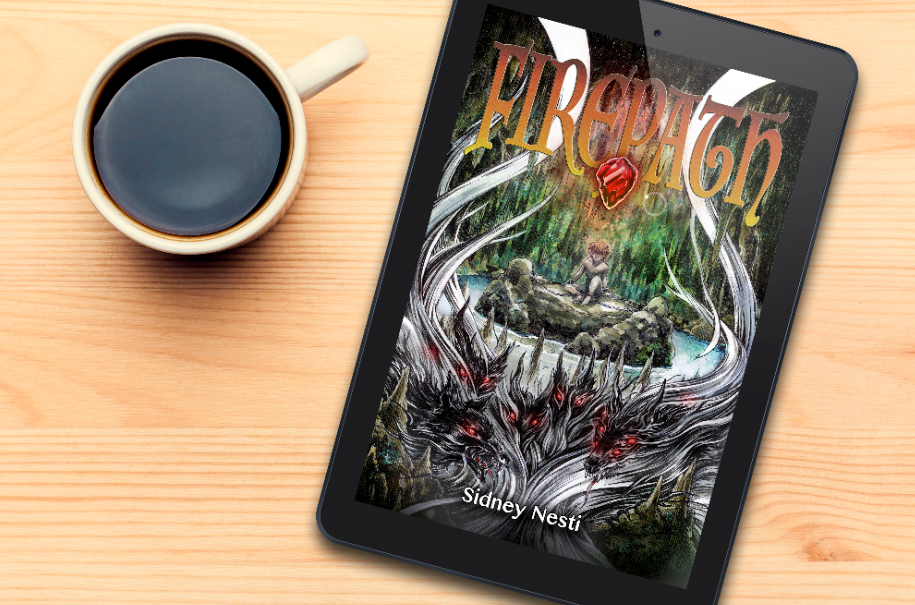 Product Details
Author: Sidney Nesti
File Size: 9771 KB
Print Length: 250 pages
Publisher: Hudson Writers (February 16, 2019)
Publication Date: February 16, 2019
Language: English
ASIN: B07NTHFJLP
Text-to-Speech: Enabled
X-Ray: Not Enabled
Word Wise: Enabled
Lending: Not Enabled
Screen Reader: Supported
Enhanced Typesetting: Enabled
Amazon Best Sellers Rank: #262,389 Paid in Kindle Store