"Briery Knob" is the story of a double murder in the backwaters of West Virginia, a town which closed ranks around the slayer and a serial killer who hatched a plan to get the real perpetrator freed and pocket $2 million of West Virginia's money.
Nineteen-year old Nancy Santomero and twenty-six-year old Vicki Durian were two "hippie chicks" who hitchhiked to West Virginia's Monongahela National Park in southeast West Virginia for a gathering of the "Rainbow Family."
Picked up by strangers in a white van, the two were given marijuana and alcohol. When they found out they were expected to 'pay for' the moonshine and pot with sex, they refused and were killed.
White supremacist and serial killer Joseph Paul Franklin was executed in 2013. In the months before he died, Franklin carried out a scheme which would see the exoneration of the killer and a payoff of $2 million of the state's money.
This story will bring to mind, for most readers, noted author, John Gresham.
There is a significant difference between "Briery Knob" and almost all of Gresham's work.
"Briery Knob" is true.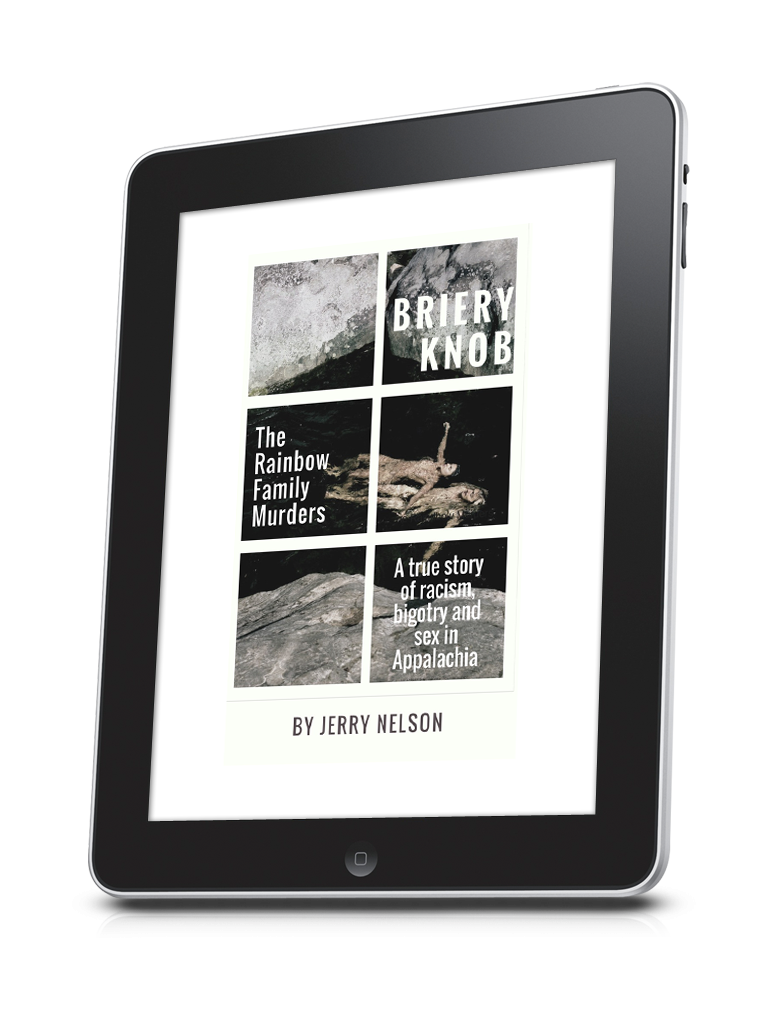 Product Details
Author: Jerry Nelson
File Size: 1840 KB
Print Length: 49 pages
Simultaneous Device Usage: Unlimited
Publication Date: September 4, 2017
Language: English
ASIN: B075DHYXDS
Text-to-Speech: Enabled
X-Ray: Not Enabled
Word Wise: Enabled
Lending: Not Enabled
Screen Reader: Supported
Enhanced Typesetting: Enabled
Amazon Best Sellers Rank: #17,923 Free in Kindle Store