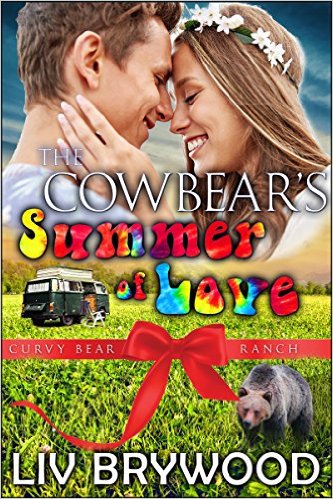 In a decade defined by Flower Power, social unrest, and the Vietnam War, two unlikely lovers form an everlasting love. This is the story of the Grant brothers' parents…
Daisy will do anything to save her brother from the war, so she devises a plan to smuggle him into Canada. Everything's groovy until their VW bus breaks down leaving them stranded. As if things couldn't get any worse, they find themselves at the business end of a shotgun, and the cowboy pointing it is the sexiest man she's ever seen. She can't stop staring at his washboard abs and ripped chest.
Greg is stunned by the hippie girl's curvy body, flowing golden hair, and bright blue eyes. As much as he wants to kick her off his property, he can't. With his brothers off fighting in Nam, they need a few extra hands around the ranch. As long as his old man doesn't find out he's harboring a draft dodger, everything will be copacetic. But as the summer of '69 heats up, Greg must find a way to convince his fated mate that she belongs in his arms forever.
Check Out What Readers Said about Kindle/eBook!
"I received this for a honest review. Liv Brywood Is doing a wonderful job. This book was very interesting. Love this series. In this book we get to see were it began. This is a story that is back when we had hippies, peace not war, and Woodstock." By Racycarr
"The Cowbear's Summer of Love, The Curvy Bear Ranch Book 7 is about Daisy and Greg, the Grant brother's parents. I loved getting to know Daisy and Greg and all the obstacles that they faced with the Vietnam War and Flower Power." By Ginger McGrath
Product Details
Author: Liv Brywood

Kindle Price: $0.99
File Size: 4596 KB
Print Length: 140 pages
Simultaneous Device Usage: Unlimited
Publisher: Phantom Monkey Publishing (March 29, 2016)
Publication Date: March 29, 2016
Language: English
ASIN: B01DMJHWTC
Text-to-Speech: Enabled
X-Ray: Not Enabled
Word Wise: Enabled
Lending: Not Enabled
Enhanced Typesetting: Enabled
Amazon Best Sellers Rank: #2,122 Paid in Kindle Store