From our One Dollar Reader Series –
Introducing "Boost Your Confidence and Self-Esteem: A Simple Guide to Unleashing Your True Potential"– the ultimate guide to unleashing your inner confidence in just one sitting!
Feeling overwhelmed or struggling with self-doubt? Look no further than this empowering book that offers practical tips and proven strategies for building resilience and silencing your inner critic.
With quick mindset shifts and actionable steps, you'll learn to embrace your unique strengths in a matter of hours. This book offers a convenient and time-efficient solution to achieving your goals and becoming the best version of yourself.
Whether you're seeking to excel in your career, build meaningful relationships, or simply feel more confident in your daily life, "Boost Your Confidence and Self-Esteem" is the perfect resource for transforming your life in no time.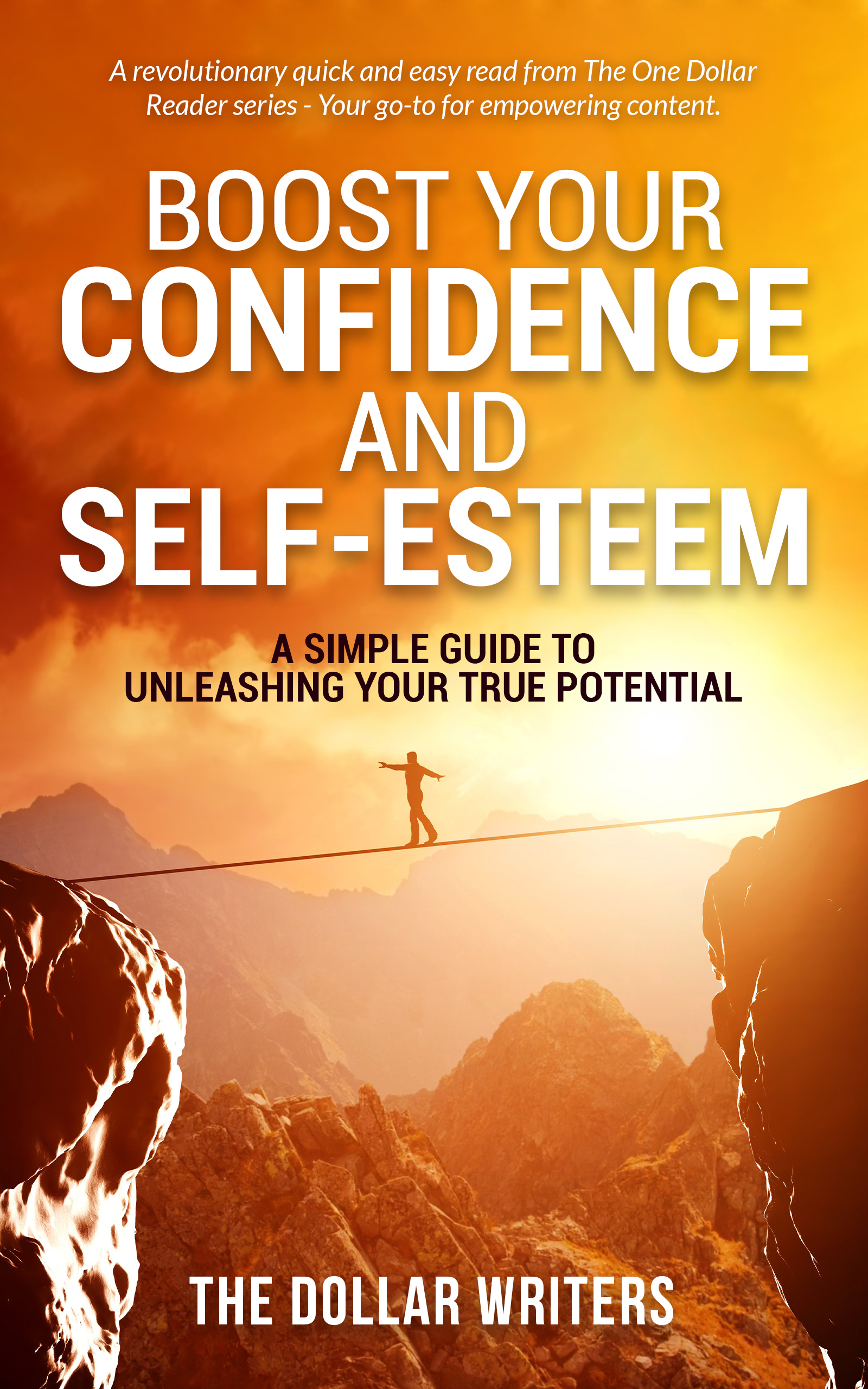 Product Details
Author : The Dollar Writers
ASIN ‏ : ‎ B0C2SDCQRT
Publisher ‏ : ‎ 3D Radiance Publishing
Language ‏ : ‎ English
Paperback ‏ : ‎ 45 pages
ISBN-13 ‏ : ‎ 979-8388971579
Item Weight ‏ : ‎ 4.2 ounces
Dimensions ‏ : ‎ 6 x 0.11 x 9 inches
Best Sellers Rank: #960,630 in Books