Now, thanks to Desmond Clark's five-step approach, everyone can be a winner. Whether it was struggling with poverty as a child, competing against the best-of-the-best athletes in the NFL, or starting a career as an entrepreneur, Desmond has always been committed to winning. As he's been on his journey, he's been taking notes regarding what it takes to win — not just win professionally, but mentally, and even spiritually.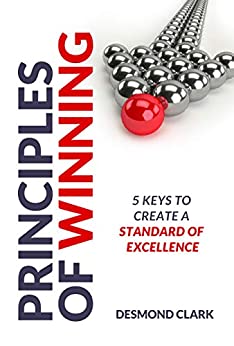 In his book written for all those who realize no one can go it alone, Desmond shares what he has learned to do, and what not to do, if you want to win in life. Not just in one area, but in all areas. You will be able to quickly move through his time-tested, step-by-step process. Desmond also mixes in relevant anecdotal experiences to make each step come to life for you. You don't have to be a gifted professional athlete to master Desmond's five keys. You just need the courage to start.
The book is built around the challenge Desmond faced growing up with a single mom and drug-addicted father while living in the poorest part of Lakeland, Florida. Desmond tells that story right up front, sharing with you how his father's journey toward the 12 Steps of Recovery, played a major role in leading him to develop his Five Keys to Winning. Begin your journey today!
Product Details
Author: Desmond Clark
File Size: 812 KB
Print Length: 135 pages
Publisher: DC Clark Publishing (April 14, 2020)
Publication Date: April 14, 2020
Language: English
ASIN: B086LLZMFG
Text-to-Speech: Enabled
X-Ray: Not Enabled
Word Wise: Enabled
Lending: Not Enabled
Screen Reader: Supported
Enhanced Typesetting: Enabled
Amazon Best Sellers Rank: #66,696 Paid in Kindle Store